Avon

Rich text
About Avon
Established in 1885, Avon Tyres has a rich and storied history in the tyre industry. Over the decades, the manufacturer has produced tyres for cars, vans, motorbikes and more. Not only has Avon proven itself on the road, but also on race tracks around the world – on two wheels as well as four.
Based in Melksham, England, Avon offers an extensive range of premium road tyres for various conditions. Alongside this, the brand's dedicated motorsport division, housed in the same headquarters, works relentlessly to develop cutting-edge racing products.
From Formula 1 to endurance racing, and modern to classic competition, Avon has been involved in it all. By respecting the past, and embracing the future, Avon continues to reinforce its reputation as a leading force.
On Road. On Track. On Avons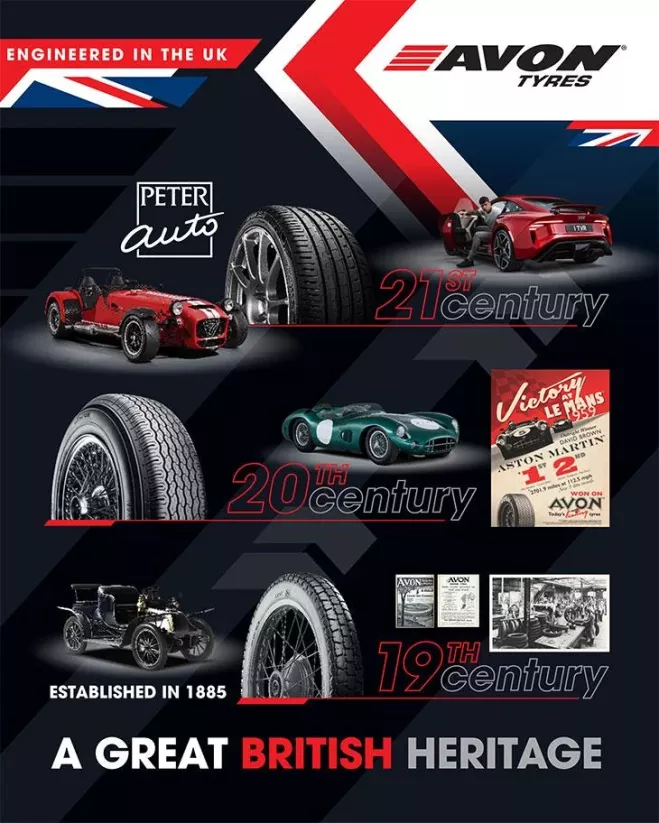 Rich text
Buy Avon tyres in the United Kingdom
Are you looking for Avon tyres? Enter you car details at the top of the page or get in touch with your nearest Point S shop to discover if the Avon brand is available and have your new tyres fitted by one of our experts!