Pirelli

Rich text
About Pirelli
Established in 1872, Pirelli is one of the world's largest tyre manufacturers. Its production is concentrated in the Consumer segment where, thanks to a distinctive high-end positioning, it holds leading positions at the international level in the Premium and Prestige market segments.
Benefiting from partnerships with leading makers of prestige and premium vehicles, Pirelli is unique in having such a broad range of approved tyres: more than 1900 models to fit every vehicle profile all designed and tested to guarantee perfect road handling.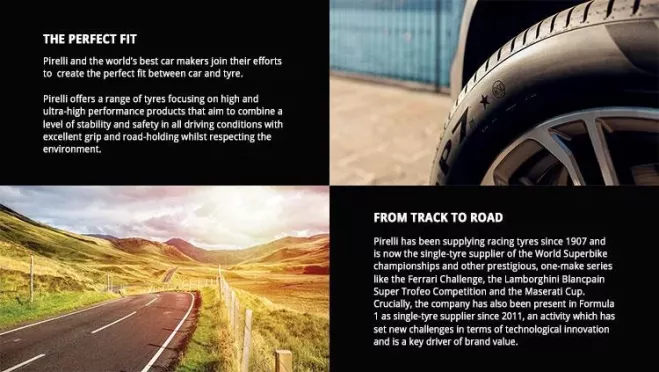 Rich text
Buy Pirelli tyres in the United Kingdom
Are you looking for Pirelli tyres? Enter you car details at the top of the page or get in touch with your nearest Point S workshop to discover if the Pirelli brand is available and have your new tyres fitted by one of our experts!