Uniroyal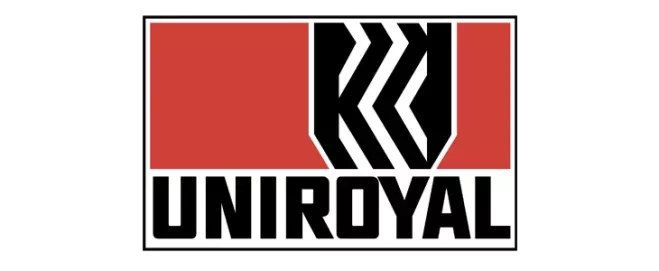 Rich text
Uniroyal is the rain tyre specialist
Uniroyal has always been synonymous with the very best in wet weather tyre technology, for more than 30 years, the Uniroyal brand has represented highest-level expertise in the development of rain tyres.
As the inventor of the rain tyre, every one of our products is uncompromisingly designed to provide optimum performance and safety in the wet.
This leading position has been proven through a wide range of independent tests.
There is a good reason why our slogan "Uniroyal - the rain tyre" is one of the best-known in its industry throughout Europe.
Our aim is to keep you safe on the road at all times - even when conditions are wet.
The highest level of safety on wet roads - that's our company philosophy.
In the UK and Ireland, it rains for around 165 days each year and the risk of having an accident in wet conditions is around twice as high as when roads are dry.
We ensure that you are equipped to cope with all weathers - with maximum protection against aquaplaning.
Research into safety.
Our product development is based on intensive research work.
Our constant improvements to all tyre components from the tread and contour through to the rubber compound itself have made our name synonymous with rain tyre technology.
The main aim of a tyre in wet weather is to channel water away from the tyre, allowing the tyre to grip the road.
At 60mph a Uniroyal tyre can disperse water at the rate of eight litres every second - Uniroyal tyres really do repel water.
In short: our tyres are good in the dry but excel when it rains! The safer you feel, the more you can enjoy the drive.
Examples of Uniroyal products sold via the Point S website* please note that this is not a comprehensive list, use the online tyre booking tool to see all options.
205/55R16 94Y UNIROYAL RAINSPORT 3 XL
205/55R16 91Y UNIROYAL RAINSPORT 3
225/45R17 91V UNIROYAL RAINSPORT 3
205/60R16 92V UNIROYAL RAINEXPERT 3
175/65R14 82H UNIROYAL RAINEXPERT 3
255/45R18 99Y UNIROYAL RAINSPORT 3
195/70R14 91H UNIROYAL RAINEXPERT
255/35R20 97Y UNIROYAL RAINSPORT 3 XL
225/50R17 94V UNIROYAL RAINSPORT 3
275/45R19 108Y UNIROYAL RAINSPORT 3 XL
165/80R13 87T UNIROYAL RAINEXPERT 3 XL
Other Offers
Uniroyal are constantly updating their offers to our UK wide client base. Keep an eye on this page for the latest deals.
Where to buy Uniroyal tyres?
Are you looking for Uniroyal tyres? Enter you car details at the top of the page or get in touch with your nearest Point S store and have Uniroyal tyres fitted by one of our experts!