Point S Tyre range, the best value for money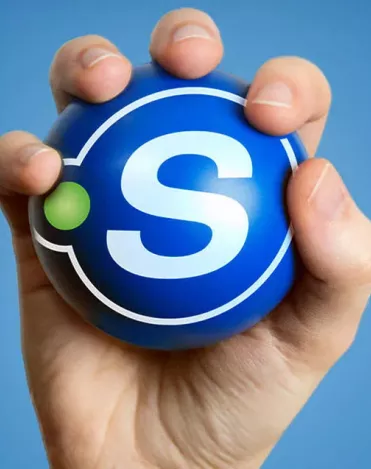 Rich text
We've developed our private brand by creating a complete range of high quality summer tyres, winter tyres and all season tyres. Many tyre sizes are available for cars, 4x4, utility vehicles and vans to offer you the best value for money. Tyre technology is constantly improving, and to provide you with the best in the market, Point S regularly updates its tyre range.
Designed in Germany and produced by a premium European tyre manufacturer, we want to ensure the safety of you and your passengers. Point S tyres are only available at your local Point S Tyre & Autocare centre. 
Discover all our tyres online below.
Rich text
What tyres do you need?
The choice of your tyres will depend on your vehicle make and model. To know what tyres fit your car, you can find the tyre brand and tyre size on the sidewall of your current set of tyres. Any doubt about how to read tyre size? Consult our article about how to read the information on your tyres. We give you the keys to know what tyres fit your car. You can also ask your local Point S Tyre & Autocare experts who will be able to advise you on the best tyres for your car.
At Point S, we have a large range of tyres to meet all budgets, from the car and 4x4 tyres to van and motorcycle tyres. From premium tyre brands such as Continental, Pirelli, Bridgestone, Goodyear, Michelin and Dunlop to mid-range tyre brands such as Uniroyal, we have the right tyres to fit your vehicle.
How much does it cost to fit tyres?
Tyre price depends on the type of tyres you need for your vehicle e.g. tyre brand/size/rating. Please contact your local Point S Tyre & Autocare centre for more detail.
How long do tyres last?
Tyre life depends upon the vehicle and the way in which the vehicle has been driven.
We advise you to go to your local Point S Tyre & Autocare centre for a full tyre inspection. Driving with worn tyres may be dangerous as your tyre tread becomes smooth and inefficient, especially on wet roads. You may also incur a fine if driving with illegal tyres.
How to know your tyre is worn out?
Point S and all tyre brands have tyre wear indicators (TWI), also called wear bars, which indicate if the tyre is worn out. Those tread wear indicators are built into the base of the tyre's main grooves. The minimum legal tread depth is 1.6mm. When the tyre is new, these bars are barely visible but when you're starting seeing more than one or two of these bars, visible as small bridges between the tread lines, it means you need to get new tyres fitted. Don't wait to replace your tyres if you notice your tyre tread is low. Ask for advice.
Some tips:
If your tyre is flat or makes a strange noise, it can be a sign of a worn-out tyre.
You can touch your tyre with your finger, to know if you've reached the wear level.
When were my tyres produced?
There are characters on the tyre sidewall following the symbol "DOT" which show when your tyres were produced.
The first two numbers identify the week of manufacture (range from 1 to 53)
The last two numbers represent the year of manufacture
For instance, "DOT XXXX XXXX 1218" means your tyre was manufactured in the 12th week of 2018.
If your tyres have only three numbers instead of four, it means they were manufactured before the year 2000. We recommend replacing them at your local Point S Tyre & Autocare centre as soon as possible even though they may seem usable.
How to buy tyres online with Point S?
Tyre fitting becomes easy by booking online with Point S. Just follow the next steps to buy car tyres online and get the right tyres fitted for your vehicle.
Find your car tyres online: just enter your vehicle registration number or your tyre size
Choose a branch location: with more than 300 Point S Tyre & Autocare centres, find a centre near you
Book a tyre fitting date: select your most suitable date
Review your basket: check your booking details and confirm
Go to the Point S Tyre & Autocare centre that you've selected to get your tyres fitted
All vehicle tyres, car parts and auto accessories
We offer a large range of car accessories developed in cooperation with several reliable and well-known suppliers to produce high-quality auto parts. Our ranges are composed of car parts and auto accessories, such as batteries and wiper blades.
Advice of our Point S experts
What is the difference between summer and winter tyres?
Winter tyres and summer tyres are designed differently to meet the season's needs. Summer tyres have harder rubber compounds to reduce friction and resist high temperatures without getting soft. They have fewer sipes and grooves than winter tyres to minimise aquaplaning. They are the perfect tyres for dry and wet roads. While winter tyres have higher natural rubber content to reduce the stopping distance when braking, thousands of tiny grooves and deep tread pattern to disperse water and prevent aquaplaning. This optimal grip makes the winter tyres perform better in cold weather conditions with snow, ice on wet and cold dry roads.
Depending on where you live, you may need to switch to an all season or winter tyre during colder months.
What happens if you use winter tyres in the summer?
Winter tyres are manufactured to work at low temperatures and their heat dissipation capacity is lower than summer tyres. If you use winter tyres over the summer, it will increase the overinflating risk and tyre burst. Besides, if you do not replace your winter tyres with summer tyres and vice versa, around 60% of tyre life will be sacrificed, your fuel consumption will increase and it will be louder than all season tyres or summer tyres.
Should you change all four tyres at once in your car?
There is no requirement to change all four tyres at once - you can replace the front two on the rear. However, if all four tyres are damaged, have them replaced at the same time as quickly as possible.
It is not mandatory to fit the same tyres on the front and rear of your car. For optimal safety and performance, we recommend fitting the same brand, size, tread pattern, load index and speed rating on the front and rear.  
How to change a tyre?
10 quick steps to change a tyre easily:
1. Find a safe place to stop.
2. Set up your triangle and secure your car.
3. Remove the wheel cover.
4. Loosen all the wheel nuts half to approximately one turn with the wheel brace.
5. Raise the vehicle with the jack.
6. Remove the flat tyre by removing each of the wheel nuts.
7. Lift the spare wheel up onto the hub.
8. Tighten the wheel nuts a bit by hand.
9. Lower the jack until the spare tyre touches the floor.
10. Use the brace to tighten each of the wheel nuts in sequence.
How to check tyre pressure?
The tyre pressures have a strong influence to the safety and economy of a vehicle.
Tyre pressures when cold (never when hot) must therefore be checked regularly (every month), especially before a long journey.
Braking distance is related to the tyre pressure. At a driving speed of 100km/h, the braking distance with correctly inflated tyres will be 40m compared to 42.4m with deflated tyres. Performance is therefore improved by almost 6%, equal to 2.4m.
Incorrect inflation pressure causes irregular tyre wear. Pressures that are too low causes shoulder wear and carries the risk of structurally damaging the tyre. Pressure that is too high causes wear to the centre of the tyre.
Your tyre pressures should be the one recommended for your vehicle according to how many people or weight you are carrying. You can find the specification in your car manual or sometimes on a plate inside where a door shuts or inside the fuel filler cap. Front tyres may need different pressure from the rear tyres; it may also depend on the tyre loads and tyre brand. Make sure you have the right pressure for the type of tyres you have. If your tyres are overinflated or underinflated, they will wear unevenly and become unsafe. You can either use a tyre gauge and pump at your local tyre garage or do it at home with your own.
Modern cars will provide an alert on the dashboard when a tyre has an issue, while for older cars you will need to check visually from time to time. Even with modern cars, regular visual checks are helpful. Get to know your tyres.