TV Campaign June 2023
Take a look on our new TV ad and get 20% off on our Point S tyres product line by using the code "TV20" !!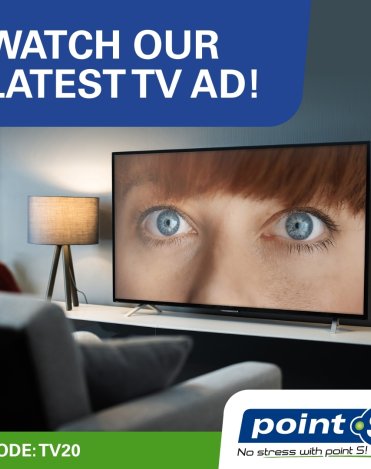 Rich text
No stress with Point S
Rich text
Getting your car repaired or serviced can be a stressful experience. Wouldn't it be great if someone could take that stress away?
Point S Tyre & Autocare have over 300 branches across the UK with tyre and autocare experts ready to do just that.
We do tyres, servicing, MOTs, and repairs with quality products at competitive prices.
Unfortunately, we don't do head massages!
Our TV ad is currently running in June across Channel 4 and its partner channels plus on VOD up and until 15th July 2023.
To gain your 20% discount please use Promo Code TV20 and choosing your local Point S Tyre & Autocare branch to invite you to contact your local Point S Tyre & Autocare branch to take advanced of this fantastic offer.
The advert will be shown during some of your favourite shows, including Gogglebox, Task Master plus major sporting events like the Spanish Grand Prix and England Euro Qualifiers, not forgetting advertising on VOD on channels, ITVX, C4 streaming and SKY On Demand, so make sure to keep an eye on the screen as we get ready for our Summer break !